ADrive – 50GB of Free Storage (Online Storage Series)
November 22, 2008 - Reading time: 9 minutes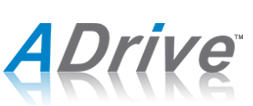 UPDATE: ADrive no longer has any free plans.
In continuing our online storage series, today we're going to look at ADrive, which offers a whopping 50GB of free storage. So far we have taken a look at:
Note: In addition to the free plan, ADrive also offers paid plans with additional features and storage space. For this article, I'm using the free version.
For a free offering, ADrive is loaded with features. Here are a few of them:
50 GB storage (per account)
Multiple folder upload (Nice!)
File-sharing capabilities
Remote file transfer
Integration with Zoho Editor
ADrive Backup Client (Windows only at the moment)
Upgrading to the cheapest paid version also adds SSL encryption and WebDAV access (mapping as a network drive). These two features alone are worth the upgrade price. Also, the free version is ad-supported.
Once you register for an account, you can start creating folders and uploading files. Here is what the main window looks like. I've already added a few folders.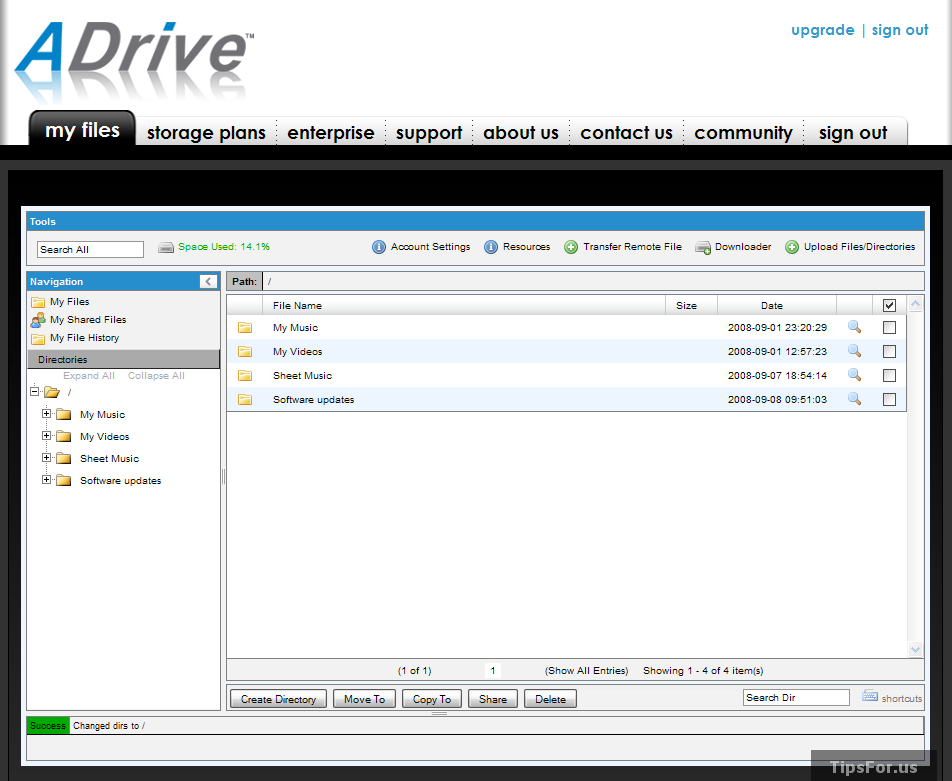 Notice the buttons at the bottom of the window. They allow for file/folder manipulation (move, copy, create directory, share, and delete).

Uploading
There are several different ways to get files into ADrive, but the most common way is using the Java upload tool. If you don't have Java installed already, you should do so. The first time you try to upload a file, Java will start to load. If you want, tell it to "Always trust…."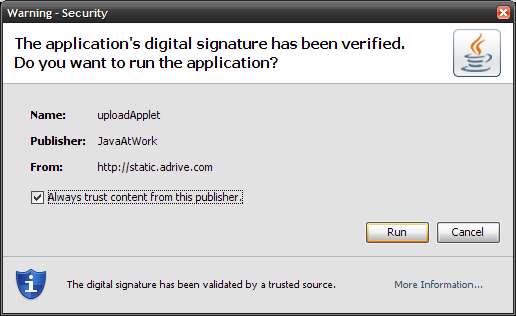 Once Java loads, you will have access to a Java uploader than can upload multiple files and folders simultaneously.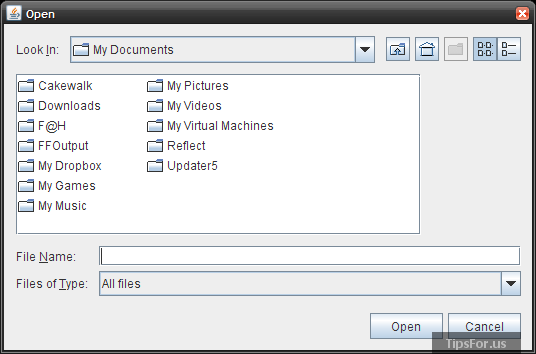 While loading Java can be sluggish, I absolutely LOVE the ability to upload a hierarchy of folders at once, keeping their original structure intact.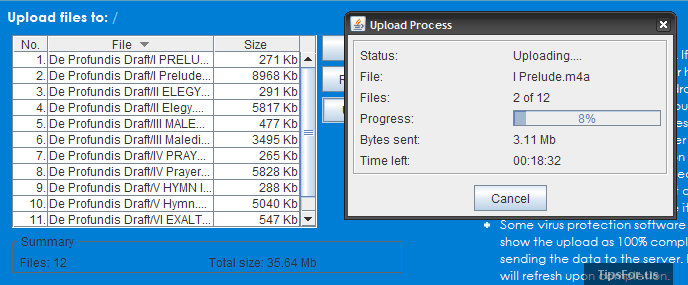 Except… there's a big problem with using a browser-based Java uploader. Once Java comes to the forefront, it seizes control, and the rest of the browser is rendered absolutely useless. You can't switch tabs or even minimize appropriately. The only browser I've found that gets around this annoying problem is Google Chrome (due to its multi-threaded approach).
If you want to avoid Java, a Basic Uploader is available, but it can only upload one file at a time.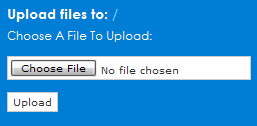 Downloading
To download files, you can simply navigate the folder hierarchy and double-click the file you want to download. Easy enough…
Or, you can use the more advanced Java downloader. With it, you can select multiple files (control-click or shift-click), and the utility will automatically create folders on your computer, keeping the hierarchy intact. Brilliant!

Remote Transfer
Another one of my favorite features is the ability to remotely transfer a file from elsewhere on the Internet straight into ADrive. Considering that remote transfer is usually only available in paid accounts in other services, I'm glad to see that ADrive offers it for free.

Here is a remote transfer in progress:

Other Features
If you're a Zoho user, you will be pleased to know that you can directly open and edit files from within ADrive. Just right-click on any compatible file and look for the Edit in Zoho button.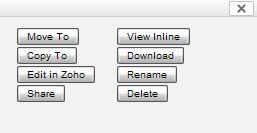 I admit, I'm disappointed that OpenOffice documents are not yet supported. This is a shame considering that Zoho can handle OpenOffice files. Hopefully ADrive will correct this soon.
On the other hand, the ADrive Backup Client is slick tool that's available for Windows users. This small utility allows you to set up scheduled backups, restores, and synchronizations.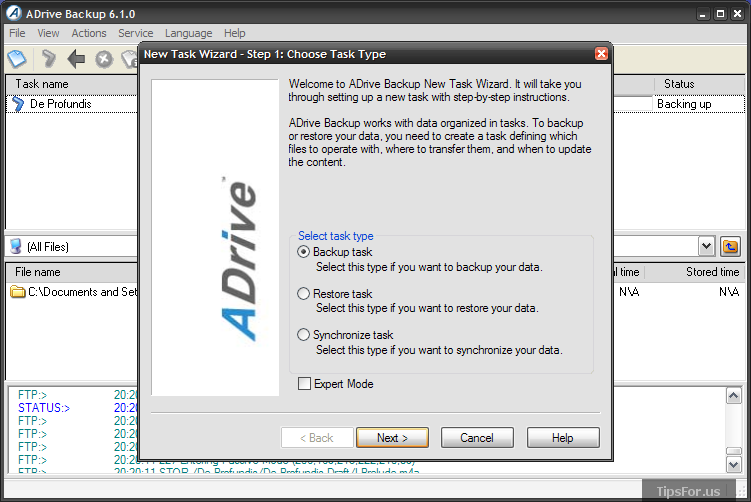 Though the Backup Client used to be limited to a 30-day trial, it is now free for all accounts. While I certainly applaud ADrive for making it free, I also wish to see a client for Mac/Linux.
Sharing
As with most other online storage services, ADrive allows for public sharing of files. Simply select a file and click the Share button.
You can then view a direct link to the file, and choose to download or e-mail it to a friend.

If you can't tell, I like ADrive. I have been using it for many months, but it took a while to grow on me. The interface is functional, but not as slick as other services, and I was turned off by the 30-day trial of the Backup Client (now free).
Mainly, the sheer amount of space and special features – such as the Remote Transfer option – have propelled ADrive near the top of my favorites list for online storage. I can see myself paying the $69.50 per year for the addition of SLL, WebDAV, and file history recovery.
That said, I highly recommend the free edition, though I also suggest using it with Google Chrome to avoid the Java-seizing-the-browser issue.
Happy storage!
-- Brian Bondari