Comparing Online Invoice Software
April 22, 2011 - Reading time: 11 minutes
Following up on an article I wrote a couple years ago on Free Online Invoice Software, I wanted to write a blurb about paid online billing software. My business has grown, and I was spending more and more time dealing with invoices. So it was time for me to actually pay for the software that pays me. Seems kinda silly doesn't it? I was so uptight about spending money on software that actually pays me. So I spent a few hours with each of the programs below, and well… you can read about what I found.
|   | $$$/mo | Users | Clients | Projects | Invoices |
| --- | --- | --- | --- | --- | --- |
| FreshBooks | $19.95/mo | 1 (you), additional logins (e.g. for accountant) @ $10/mo (clients can optinally be granted viewing privileges) | 25 | ??? | Unlimited |
| Harvest | $12/mo | 1 (you), additional logins (e.g. for accountant) @ $10/mo | Unlimited | Unlimited | Unlimited |
| Invoicera | $9.95/mo | 1 (you), plus 2 additional logins | 25 | 25 | Unlimited |
| QuickBooks | $12.95/mo | 1 (you) + your accountant | Unlimited (?) | Unlimited (?) | Unlimited (?) |

FreshBooks
Freshbooks offers a very clean interface that made a lot of sense to me right off the bat. It was easy to add clients and recurring monthly expenses (holy %!**! I didn't realize how much I was spending on server hosting!). It integrates right into my PayPal account, so when a client pays an invoice, POOF, that invoice automatically updates and marks itself as paid. I used to have to do that manually with BillingManager.

The price was a bit high for what I got, so I'm sorta waffling on that, but what really sold me on FreshBooks was the nice desktop timetracking software, ChronoMate. It's $1/month more to use it, but I can clock stuff while working offline, then it syncs directly with my FreshBooks account, so I know (and my clients know) exactly how much time I've spent working on a project. Throw me a bone (affiliate link)

Harvest
Harvest is a solid application, and they are actively developing improvements. The menu organization here was also very similar to FreshBooks and Invoicera.

I have nothing but good things to say about Harvest: this is really a well-crafted application, and its pricing and features offer a superb value: unlimited Clients, Projects, and Invoices for all plans. They offer some really nice integrated time-tracking features, so I'm eyeing this very seriously: the ChronoMate integration with FreshBooks is pretty good, but it has some shortcomings that Harvest doesn't have. I have to give a big tip of my hat to Matthew Lettini (one of? their Designer) for his detailed responses to my questions. Harvest gets massive bonus points for its commitment to good communication and taking their customers seriously, so if you want to work with a company that works with you, I don't think you could ask for more.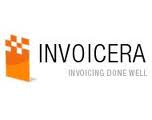 Invoicera
Invoicera also offered a really nice application. It too offered a very similar set of menu options, and it was very easy to navigate. I can't think of anything wrong with this software.

It was easy to set up invoices, both one-offs and recurring. The expense management was a little bit confusing to me, but I got the sense that with a little bit more time spent using the software, it'd become really clear — they too were responsive to my questions about the software. The user interface was somewhere between Harvest's and Freshbooks.
Probably the biggest draw here is what you get for the price: you and 2 additional users (e.g. your accountants) get logins for free with the default package. You have to pay for that with the other systems.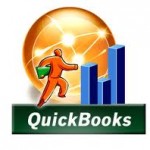 QuickBooks
Originally I thought I would end up going with QuickBooks because I was already using its little brother: BillingManager. Wow… that was a bad assumption. All the simplicity and ease of use that was present in BillingManager was completely gone in QuickBooks… gone as in "scorched earth, salted ground." The supposedly "automatic" transfer of data from BillingManager to QuickBooks was completely botched: half of my data from 2 years ago made it over, the rest… who knows. And nobody over there seemed to know what was going on. BillingManager was sort of treated like Intuit's bastard child that nobody knew what to do with. It would have saved me time if they could have just deleted the partial data.

If you look at the menu closely, you can see that it's WAY more complicated: QuickBooks offers features not offered by its competitors, but the price you pay is dealing with a wonky application and befuddled responses from the support hotline. To boot, most of the features that might justify this complexity (e.g. time tracking, integrations with online banking and credit card statements, and bill management) comes only with the beefier packages starting at $24.95/month.
The biggest waste of time with QuickBooks is that they offer NO email support and NO public ticketing system of any kind (one of their pages says they offer email support, but their support staff said they didn't, so who knows what's going on there… they don't even know it seems). Compare the time it takes you to fire off a 2 line email identifying your problem with the software to the time it takes to wait in the call queue and finally get transferred to someone who might know what you're talking about. That's lost money right there: your time, wasted. It made it worse that I'm living abroad while trying to set this up, so figuring out the time differences of when I could call them, and then paying international calling fees to wait in their call queue is just poor. I wouldn't recommend using QuickBooks unless your accountant demands it.
Summary
This was really close: pretty much a three-way tie in many ways between FreshBooks, Harvest, and Invoicera. Look at their menus: they are all very similarly structured. Honestly, I think that Freshbooks, Harvest, and Invoicera are all great products, and I would have been happy using any of them. QuickBooks is the only one that annoyed the piss out of me: having a site that runs on pop-ups and forcing all their support requests to take place over the phone were just nails in their coffin. QuickBooks may be the "industry leader", but I think they're ripe for unseating because their site and their software were just painful to deal with. I wouldn't be surprised to see a comment on this post asking me to "please give us a call to discuss", but meh… I've spent too much time on the phone with them already.
-- Everett Griffiths