WinCDEmu Integrates Disk Image Mounting in Windows Explorer
June 24, 2009 - Reading time: 3 minutes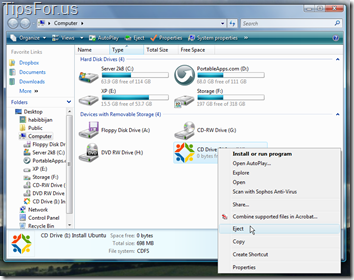 We've written before about Virtual CloneDrive, software that can mount and run disk images as if they are physical disks. A similar free program is WinCDEmu.
WinCDEmu – Main site
WinCDEmu – SourceForge page
WinCDEmu is free and open-source, and makes mounting a disk image (*.ISO, *.CUE, *.BIN, *.RAW, and *.IMG) as easy as double-clicking.
In case you are not familiar with disk images, here's what you need to know: an image is the re-creation of the contents of a CD or DVD saved into a single file. That file will have an extension such as *.ISO, the most-common type.
These disk images are typically burned back onto a CD or DVD using disk-burning software such as InfraRecorder (free). For instance, if you want to download and use a Linux distro, you typically download the ISO and then burn it to a CD, thus allowing you to boot and run from that physical disk.
Software such as WinCDEmu allows you to skip the actual burn and instead use the ISO as a virtual disk. When you mount an ISO (or other image) as a virtual disk, your computer treats it just like a physical one with the benefit that virtual drives operate much faster than physical drives.
Installation and Usage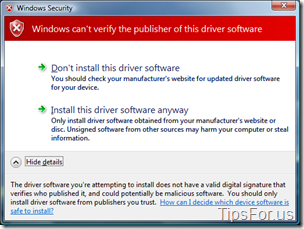 Installing WinCDEmu seems almost too easy. There's no notification that the install was successful, nor will you find anything new in the Start Menu. The only hurdle at all is telling Windows that yes, you want to install an unverified driver.
It will show up as part of Add/Remove Programs, so you can uninstall it from there if necessary.
Using WinCDEmu is brain-dead simple. For any disk image on your system, just double-click it to mount, and it will show up in Windows Explorer just as if you popped a CD/DVD in the drive. Yes, it works just like Mac OS X, which is a good thing.
To un-mount (or eject) the virtual disk, simply double-click that same disk image (such as the original ISO file, not the mounted image in Explorer).
You can also right-click the virtual drive and Eject. Piece of cake.
WinCDEmu supports an unlimited number of simultaneously mounted virtual drives. It also supports SMB network shares, but be sure to look up the workaround for a Windows cache bug.