Taking Screen shots on an iPhone 3G
November 1, 2008 - Reading time: 2 minutes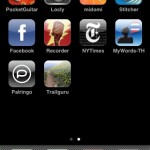 This is an (un)documented built-in feature on the iPhone 3G (i.e. phones with OS 2.0 or greater). Just prep your phone screen however you want it, then press the round application button and the power/sleep button at the top simultaneously (read: your phone's only got 2 buttons, press them both). Hold the buttons for about a second, and if your sound is on, then you should get the obligatory shutter sound.
It's a handy way to take screenshots!
Then the next question… how do get those pictures OFF my phone? Two easy ways: sync your phone (all the screenshots show up in your Photos application, just like anything you take using your camera). Or, view the photo in the Photos app, then email the photo to yourself. But this is a bummer because sometimes I've been unable to email the photo (Yahoo and a personal account).
You CAN sync up to any computer… if you plug your phone into any Mac computer, for example, iPhoto should be able to grab photos off your iPhone camera, but you can't preview the PNG screenshots.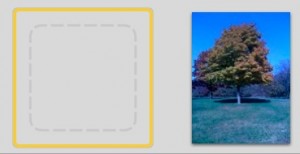 Don't be afraid if you can't see your screenshot! iPhoto can't preview the PNG files, but you can drag them to the desktop and open them using Preview (or similar) to convert the file format.