Sylvania -G Netbook (Hardware Review)
October 3, 2008 - Reading time: 15 minutes
I recently acquired a Sylvania -G Netbook. I would never say that this machine is without flaws, but for the price tag it is a worthy competitor. I picked mine up on sale at Tigerdirect for $299 + Shipping. This price puts it a full bracket beneath Asus's competition EeePc. Is the EeePc a better machine? In a word, yes. They have released nearly a dozen models and worked out alot of the flaws and challenges of building a machine this tiny. However, their price tag clearly displays their market domination. So I'm going to discuss why, for the right person, the Netbook is a great deal. [And hopefully warn the "wrong person" that this is not the netbook for them]
Tech Specs
Price- Recommended $399.00 (I have never seen it priced this high, especially with the Netbook Meso coming soon.)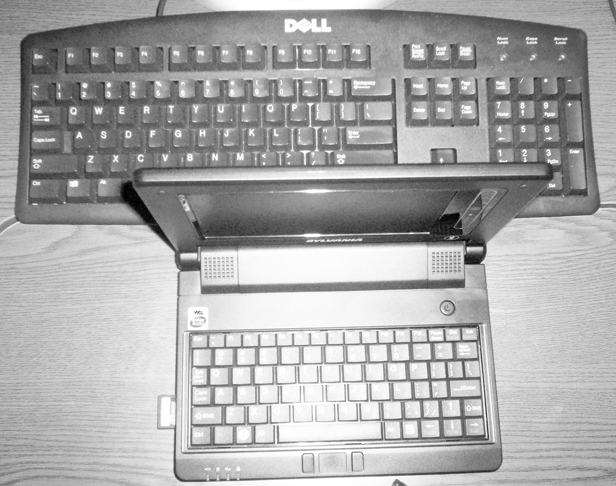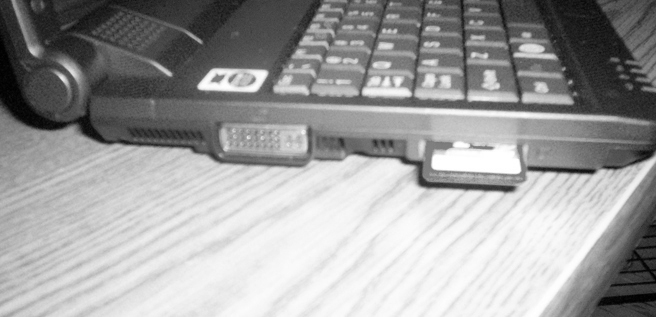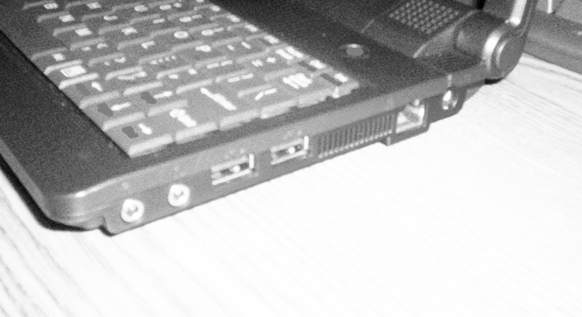 Hardware Review
LCD – 7 inches. This could be troublesome for some people, especially operating at 800×480, which is the maximum the openchrome driver can support. (At least out of the box, some wizardry in the X.org config could prove otherwise, but Sylvania claims it tops out at 800 x 400.) Under Windows, however, the drivers provided by Sylvania's website supports a standard 1000×600; this setting is more than sufficient for most tasks.
LCD Hinges/Bezel – Since I have had some awful experiences with the iBook G4 and its amazing gap that grows between the bottom edge of the screen panel and the actually LCD display, I have grown to be wary of such things. No fear with the g-netbook, though, the LCD has its own frame that is inset into the LCD panel in such a way that it is virtually indestructible.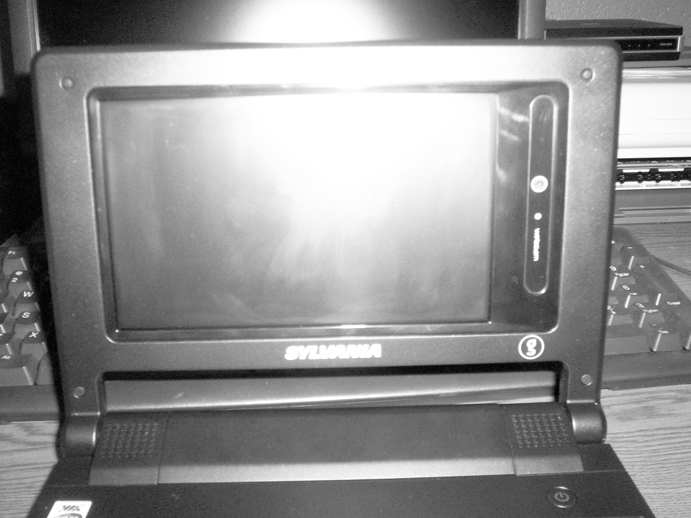 -My second fear is always with hinges. Anyone else own one of those great Dells a couple years back, where, just before the hinge plastic breaks, it severs the LCD power wires for the backlight? Well, these hinges feel solid, even when opened from an edge. They hold the screen tight and are internally beveled to snap the lid closed when it is about 1/4 inch from the keyboard. There is no play in the lid when it is closed.
Keyboard – Chicklet Keys. This is not the keyboard for the ham-fisted. it takes a little while to adjust, but after 2 weeks, full-size keyboards feel expansive. I do hold issue with the single-key-sized Right Shift Key. The Left Shift is double, but the Right Shift is very tiny and located just on the far side of the Up Arrow (you can see the trouble inherent in this, right?) Once you get used to it, though, it is cramped, but not bad.
Touch Pad – .6″ I wish I was joking. It really is. In Linux, the touch pad sensitivity is jacked so high that you just have to place your finger in the middle of the pad and kind of roll it to traverse the entire screen. My main problem with it was when I picked my finger up from the pad, it invariably moved the cursor. Yes, you can install apps to adjust it, but not with updates and installs disabled in gOS BETA. In windows, it becomes more manageable right out of the box, it takes about 3 swipes across the pad to clear the screen from edge to edge. Tap functionality is native, but on the default Linux sensitivity, I wouldn't recommend it. On the second tap you will invariably move the cursor a good 3 inches across the display.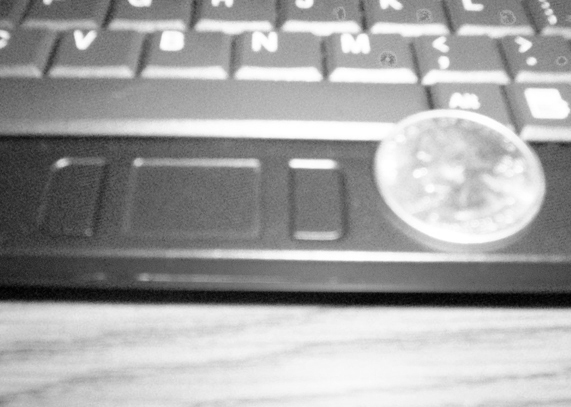 Wireless – Where to begin? It has the Realtek RT8187 chipset built in. This, hardware wise, is not a bad chipset. The support, however, is terrible. If you check your driver blacklist in Linux, you will probably find 3 or 4 drivers for this hardware already blacklisted. The default driver assigned to the interface in gOS is passable. It can connect to networks, even WPA, but the connection is sketchy at best. I found the connection mostly reliable when within 10-15 feet of my router (Keep in mind, I have an external Realtek USB card [similar chipset] on a windows media station over 40 feet away that connects like super glue). Even when connected, it would drop the connection, but still display connectivity. So I tried Ndiswrapper with the windows drivers provided on the Sylvania website. It upped my range by about 5 feet, but lost WPA support. Had to switch Network-Manager for WICD and gained back my WPA, but lost ability to connect to unsecured connections. Dropped connections still displaying connectivity never changed. Needless to say, it will require some serious wizardry if you plan to get the card fully functional in Linux – not for the faint of heart.
It wouldn't be fair to judge the machine based on poor driver choices in a BETA Linux distro, so I installed Windows on the machine to test the chipset under a supported environment. The provided Sylvania drivers still proved troublesome, so I went to the source. Realtek's drivers on their support page, however, were out of date. It took some googling, but I eventually found the newest version, which works like a dream. Massive range, solid connection. Three drivers for the same chipset before it functions in Windows, though? Really? This is some poor company support all around.
Bios – Surprisingly adequate bios. When designing a machine without a CD-drive, the need to boot from USB cannot be overstated. The ability to boot from the SD slot is just a gift. A warning: When you first boot a new OS off a CD, the MBR will mess with you. I had to format the drive into FAT before continuing with the install.
Hard drive – 30 gigs isn't bad. The drive is "easy" to change, if you're not afraid of screwdrivers and dissecting a 300-dollar piece of hardware. If you do install a new OS (I don't know why you wouldn't), I recommend a small one. Slackware and Puppy Linux ran well on it, albeit with the same wireless problems and the openchrome via driver for video. XFCE is a wonderful window manager on this machine, if you are determined to make this a Linux Netbook.
Windows is a massive bloat on this machine. A typical XP install is between 3 and 4.5 gigs. I heartily recommend getting nLite and making your own trimmed-down version of Windows. I used a Lite version designed for the Asus EeePc – full install between 750 MB and 1 gig. Once I installed all of Office 2007, I barely topped 2.7 gigs.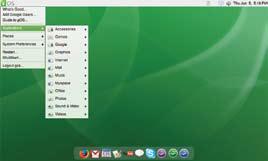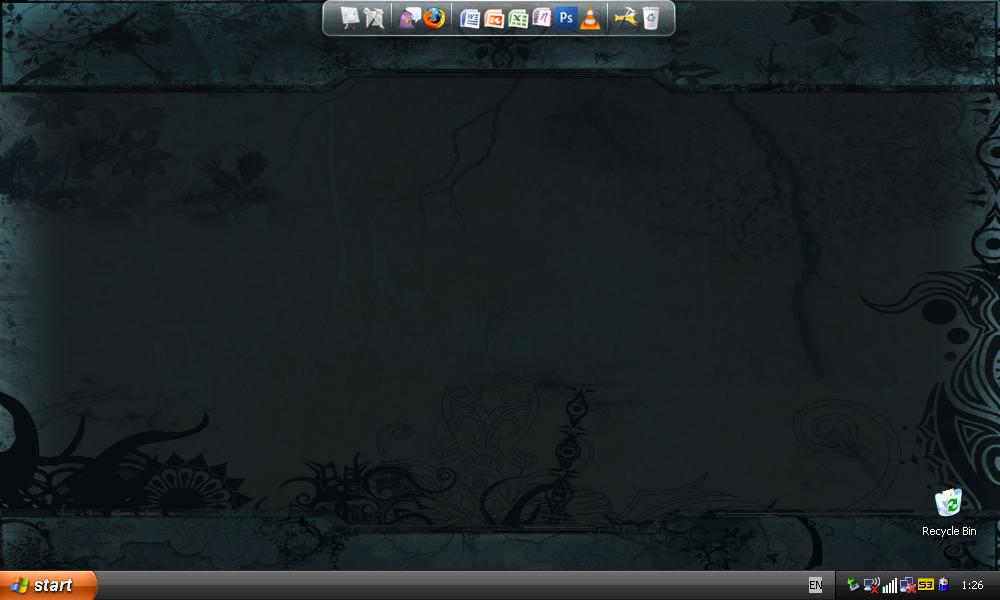 Sound -The two speakers are mounted directly under the LCD, providing sound on par with the EeePC's speakers mounted to either side. They are stereo, and about the size of 2 postage stamps; the sound is as good as can be expected. I can find no information on who produced the hardware, and short of opening the machine, I probably won't be able to get you range specs.
The sound card is another matter altogether. It works in Linux with no problems, the ALSA Mixer controls are great. The Fn+F# hotkeys even work to control sound. In Windows, I am yet to get sound configured. If anyone has found a way, let me know. Strangely, the drivers provided by Sylvania do not even allow the computer to register that there is a sound card present in the machine. This is a major downfall for the Windows install.
**Fixed** <All drivers for this computer MUST be installed after service pack 2. Any beta versions of SP3 will destroy them and render most hardware non-working. If you only have service pack 1 installed, you will get bizarre errors, also.> **Fixed**
Battery -battery life is substantial. I tend to average around 3.8 hours with wireless on, 4.7 and some change with it turned off (Of course this is with the system idling). The battery is the only part of this system that does not feel completely solid. It has a little wiggle in it, even when fully locked in place. Not detrimental, but not the best fit either. This is the only piece of the machine does not feel completely bulletproof, and it bothers me enough to show you this picture: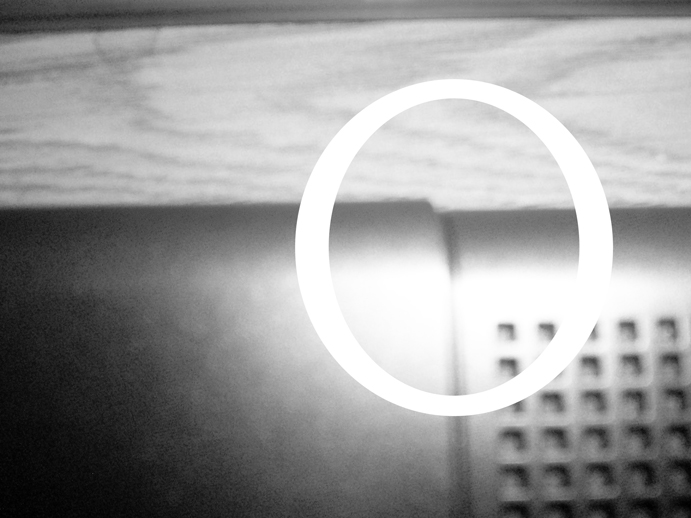 DC Connector – Loose power connections on a laptop are the worst. That is no fear with the G Netbook. Its connector is so tight it is almost frightening. I'm afraid I'm going to just snap the connector off the Motherboard. This hasn't happened, yet, so I will assume that it is attached on the inside with more than just 2 micro solders. The choice for an "L" shaped connector I find awkward, because if the L bends towards you, it blocks the USB ports. An "In Line" connector would have made a much more functional choice. If you're an at home modder, though, go ahead and change it.
Summary
The machine is a great set of hardware for the price. The support for it, however, leaves so much to be desired that it is almost ridiculous. If you're a Linux wizard and want a machine to tinker with that has almost unlimited potential (for the hobbyist) as a netbook, it's a great buy. Despite my hatred for Windows, I have to recommend it as an alternative to the default Gos. It makes a far superior use of the provided hardware. For the money, I feel it's the best deal on the market (for a ballpark 300, I wouldn't pay too much more than that). If you can't abide the hassle of customizing the system to your own needs, check out an EeePc. [If anyone would like to donate one, I would gladly review it side by side… <wink wink, nudge nudge>]
-- James Diemer