Suspicious Download? Scan for Viruses Before You Download with Dr.Web
October 16, 2008 - Reading time: 3 minutes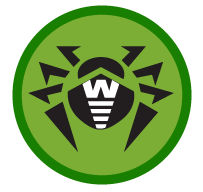 UPDATE: Looks like it's dead.
If you ever find yourself downloading potentially harmful files, or if you just want an extra layer of protection against suspicious downloads, you owe it to yourself to check out Link Checker, a FREE browser add-on by Dr.Web.
What is it? Link Checker is a browser extension that allows you to scan files before you download by integrating itself into the right-click menu. Let's see it in action.
Usage
Here I am about to download the 7-Zip file archiving utility. I'm pretty sure it's clean, but let's make sure.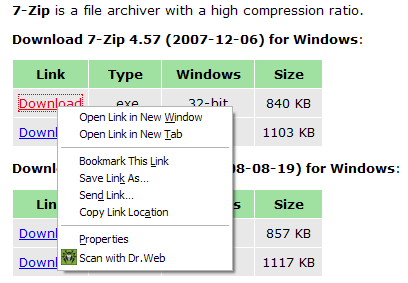 Notice the Scan with Dr.Web option in the right-click contextual menu. When I choose that option, the file in question will be scanned on Dr.Web's servers with the latest definition files.
And here is the verdict. It's clean! No surprise.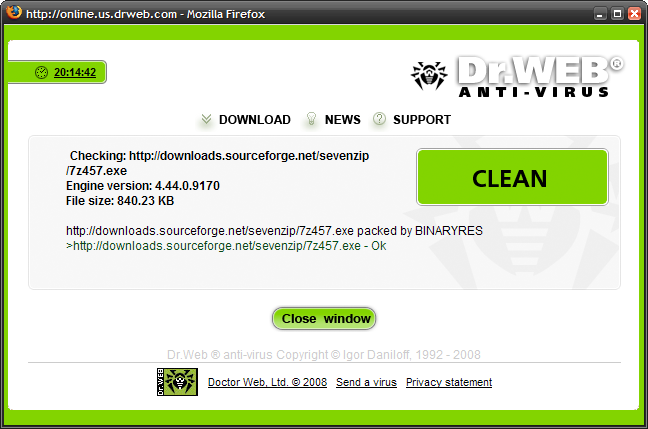 Just for kicks, let's try it on a known infected file – the EICAR anti-virus test file. No, this isn't a real virus, but it should show up as one for testing purposes. Here we go.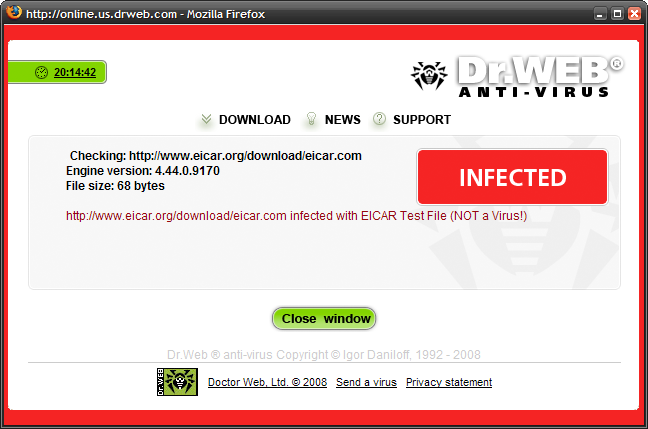 Boom! If this were a file I really wanted to download, Dr.Web would give me second thoughts.
While Dr.Web Link Checker is handy, just remember that it's not a substitute for proper anti-virus software. As an added layer of security, it's worthwhile.
One quick caveat – Link Checker will only scan files smaller than 12 MB. Anything larger will cause an error.