Mount Multiple Disc Images for Free with Virtual CloneDrive
December 23, 2008 - Reading time: 3 minutes

Please insert disc! I mean it! Insert the disc now!
If you grow tired of programs that demand the presence of a physical disc, you can bypass that requirement by running the disc virtually.
Virtual CloneDrive, by SlySoft, is a free program that allows you to mount and run disc images so that your computer will think they are physical discs. This is handy when an application checks for an inserted disc, such as installing/running software or playing a video game.
Virtual CloneDrive supports most popular image formats, including ISO, IMG, BIN, UDF, and CCD files. You can choose which file types to associate by default upon install.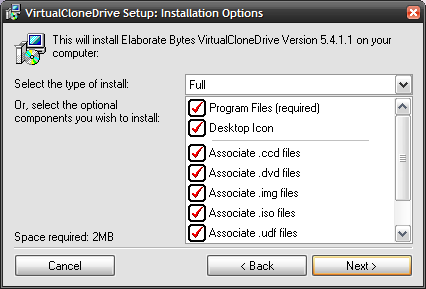 You may have to reboot after installation (or after adding additional virtual drives). As of the most recent version (5.4.1.1), Virtual CloneDrive supports up to 15 virtual drives. Wow!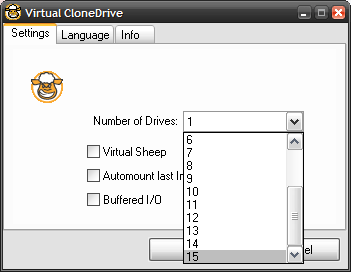 To mount an image, just right-click on one of your virtual drives and browse to the Mount option. You may then choose your desired image.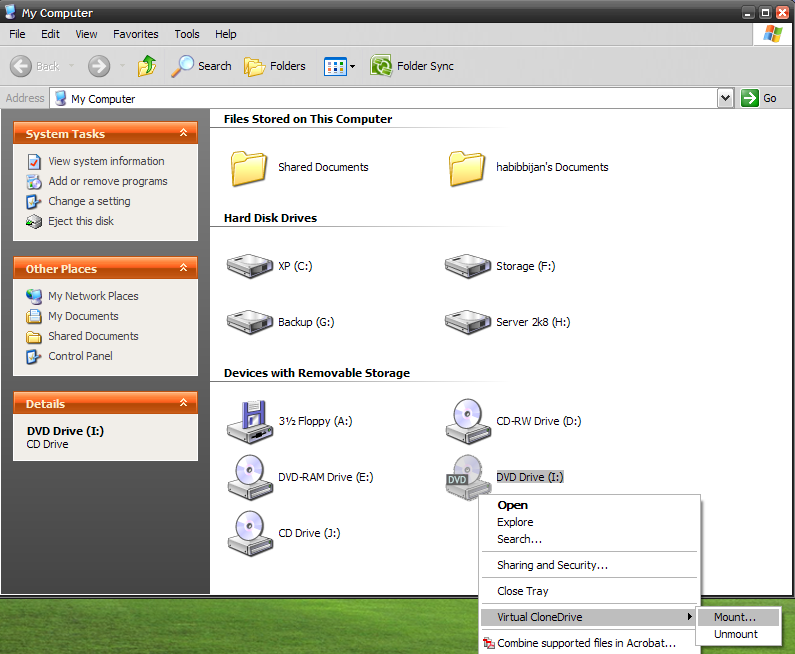 If you need some help determining which of your drives are the virtual ones, you can enable the Virtual Sheep option to give your drive(s) a nice sheep icon.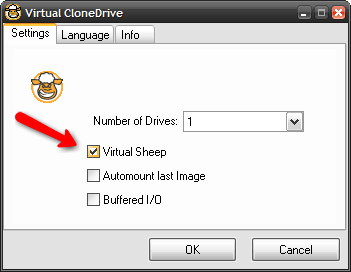 Virtual CloneDrive works with every version of Windows from 98 through Vista 64. I haven't tried it yet on Server 2008, but I suspect it will work fine.
I really like this free tool, but if you want to try an alternative, I suggest MagicDisc. Daemon Tools used to rule this roost, but they upset a lot of people with the bundled inclusion of spyware in version 4. I'll stick to Virtual CloneDrive.