I Hate ID3 tags (Part 2)
December 16, 2008 - Reading time: 2 minutes
I think I finally found a good solution to my dilemma. The best part is, it's open source and available for windows, linux, and mac.

Songbird - DEAD, unfortunately
I had tried it in its early beta, and decided to try it again. It can easily do everything iTunes does (except for all the stuff you don't want iTunes to do). Any feature it's missing is typically available as a plugin. It has some flaws, but they are already set for later releases (such as CD burning, but heck why not just use infra recorder for everything). Just take a look at the features and "coming soon" section of the page.
Here is the important part:
The Single Most Amazing Plugin Ever. You can set multiple folders for it display in the folder tree, and it is simple to add content to.
When combined with Songbird, it solves all the problems the ID3-tag-hater has. I also managed to install and uninstall enough plugins that it feels like it was made just for me.
Oh, did I mention it has a web browser built in and is fully skinnable? I might do a full review in the future, but for now, I'm going to go listen to well organized music that I didn't have to import into a sloppy music library.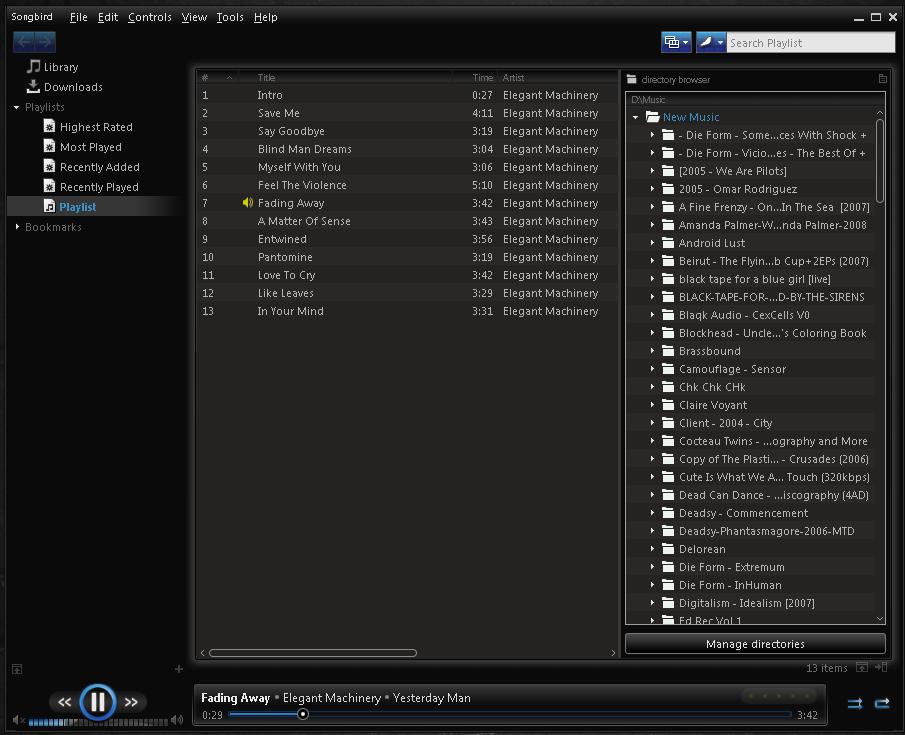 -- James Diemer