Free Antivirus Program Roundup – 10 Months Later
October 28, 2008 - Reading time: 5 minutes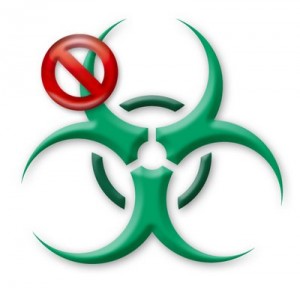 Many moons ago, I surveyed and wrote reviews for most of the free antivirus programs available. I covered ten different programs in detail, and even gave a few recommendations.
Major Updates
Since I wrote those reviews, many changes have occurred. First of all, many of the programs have received major updates. Both AVG and Avast now include protection against spyware, a welcome addition. Avira AntiVir has received a facelift, and PC Tools Free Edition has ascended a couple of versions, though I'm not sure it has added any features.
In the unchanged category, Comodo Antivirus is still slogging along on version 2.0 Beta, though I'm crossing my fingers that version 3 will be released soon, hopefully before the release of Windows 7. BitDefender 10 appears to be collecting virtual dust (their requirements don't even mention Vista), Blink Personal Edition still remains largely (and unfairly) overlooked, and EAV Antivirus still isn't worth using.
In what I feel is a great loss, AOL will soon no longer offer a version of McAfee Antivirus. Here's an excerpt from an e-mail I received recently:
We are writing to inform you that your subscription to McAfee VirusScan Plus "" Special edition from AOL will no longer be a complimentary benefit of your Free AOL membership. Your McAfee software will continue to receive updates and operate normally until your license expires, one year from the date of registration.
Instead of offering a free version, AOL claims that they will offer more advanced security software at a substantial 43% discount. Whoopee. No thanks.
Upcoming Reviews
I'm not finished with my free antivirus reviews. There are at least two more that I have planned. One is an upcoming program that I've been watching for months, and another one I just discovered a few weeks ago. Both have a lot of promise, and look forward to testing them.
What am I using?
So, have any of my recommendations changed since last time? Yes.
First of all, I no longer recommend AVG Free Addition. While I still think it is a good product, the Achilles Heel in the free edition is the lack of rootkit detection. See for yourself:

Since other free programs DO offer rootkit detection, this glaring omission from AVG is too much to ignore.
I wish that I could recommend the McAfee/AOL Special Edition. Despite its name, I thought it had terrific potential, and I actually used it on my main computer for a few months following my review summary.
The free version of Avira AntiVir remains popular, and I reaffirm my recommendation for it. Based on detection rates alone, AntiVir is a superb product that also includes anti-rootkit support (are you listening, AVG?), but I reserve my recommendation primarily for users who:
Rely on web-based e-mail only. AntiVir (free) does not support POP3/SMTP e-mail.
Rely on a separate anti-spyware program. AntiVir (free) has no anti-spyware support, unlike its paid versions.
If you're so inclined, don't forget to deal with the nagging AntiVir popup.
I still think that Blink Personal Edition holds a lot of promise, though you almost never see its name mentioned amongst the main contenders. Perhaps its inherent complexity and level of customization deter people who are mainly looking for an "install and forget" product.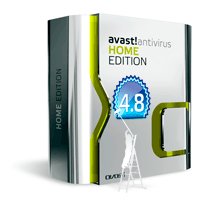 So then, which program is installed on my main machine 10 months after those reviews? None other than Avast Home Edition! The current version – 4.8 – includes anti-spyware and anti-rootkit support, as well as POP3/SMTP e-mail support. It's simple to use, functions well as an install-and-forget program, and I love how it gets out of your way quickly during a right-click targeted scan. Curiously enough, Avast was the first free antivirus program I ever tried (6 years ago), and to it I have returned.
I'm not saying that Avast Home Edition is the subjective BEST free antivirus program. It just happens to my favorite, and therefore most recommended, for the moment.