Foxmarks – Synchronize Bookmarks Across Multiple Computers
March 24, 2008 - Reading time: 4 minutes

UPDATE: Foxmarks is now dead. Sorry.
A couple years ago I wrote about Google Browser Sync, a slick extension for Firefox that allows you to synchronize bookmarks, cookies, history, and even tabs across multiple computers.
A similiar FREE tool is Foxmarks Bookmark Syncronizer, though Foxmarks focuses exclusively on… well, synchronizing bookmarks.
I've been using Foxmarks for several weeks now, and it has become one of my favorite extensions for Firefox. Review version: 2.0.45
Installation and Initial Sync
Once you install Foxmarks, you will be greeted with a setup wizard.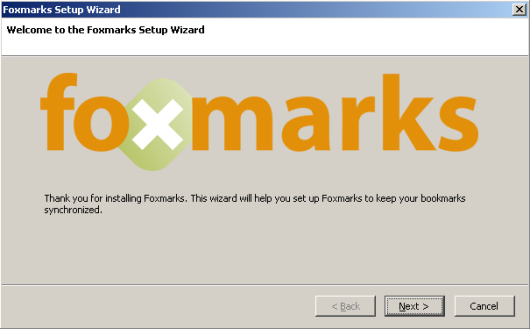 Once you create (or log into) your account, you must then make a choice. Foxmarks needs to know how you wish to handle any differences between the bookmarks already existing on your computer and those on their sever (if any).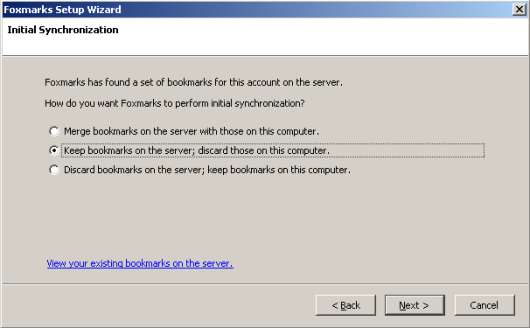 Be sure to read the choices carefully! For my initial setup, the first and third options are best. For adding additional computers, I tend to use the option to keep bookmarks on the server.
After the initial sync is finished, Foxmarks will run silently in the background, keeping your bookmarks updated.
General Usage

Using Foxmarks is so easy, a drunken cockroach could do it. Quite frankly, there is very little to do. While it's running, you will see its icon in the bottom right corner of your browser.
By clicking the icon, you can bring up the Foxmarks settings, including the advanced option to force an overwrite of bookmarks either on the server or the local computer. There's not much else to do. If you need help, find a drunken cockroach.
Online Accessibility
This is one of my favorite aspects of Foxmarks, one that made me convert to it from Google Browser Sync. At any point, you may log into my.foxmarks.com and manage your bookmarks.
If you add, edit, or delete a bookmark on the server, Foxmarks will push it out to all of your computers the next them they sync. The control freak in me loves this ability.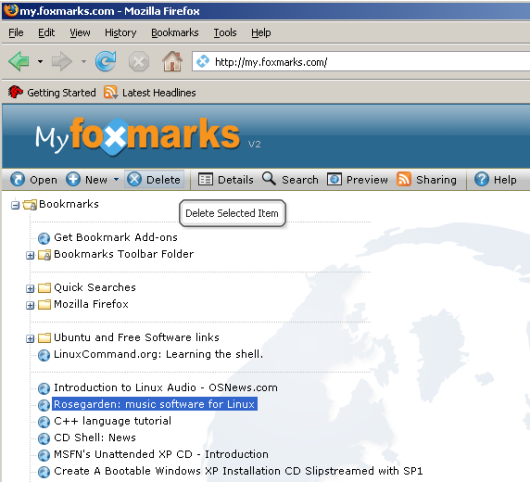 Did you see the sharing button in the screenshot above? That's right, you can also share specific folders of bookmarks with other people. You can share as many folders as you want in various formats, including as a web page, RSS feed, or even as a widget for your own web site or blog. Nice!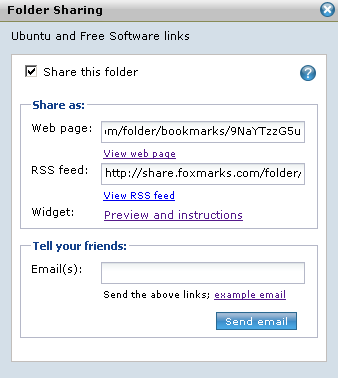 If you find yourself using multiple computers frequently (at work, at home, on the road, etc), you owe it to yourself to try Foxmarks. It's one of my essential Firefox extensions now.
If you enjoyed this article, please subscribe to our feed for future updates.