Backup and Restore Your Firefox Profile with MozBackup
December 3, 2008 - Reading time: 4 minutes
UPDATE: Looks like MozBackup is dead.
If you frequently hop around between various Windows-based computers, you might find it handy to keep the same Firefox profile with all your custom settings, extensions, and other info. One easy way to backup and restore your Firefox profile is with MozBackup.
Note: MozBackup also works with Thunderbird, Flock, Sunbird, SeaMonkey, and other Mozilla software.
The MozBackup download comes in both an executable and Zip (standalone) format. I prefer the Zip since you can just pop it onto a Flash drive and carry it with you.
Back Up Your Profile
First, launch the MozBackup wizard. Choose the operation type (Backup versus Restore) and select the desired Mozilla application.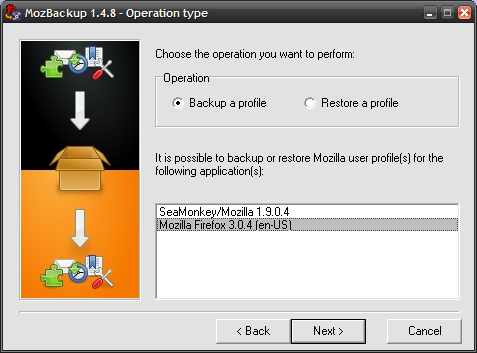 Next, highlight the profile you wish to save. Unless you have created custom profiles, default is the only choice. Be sure to take a look at the Save backup to directory location at the bottom.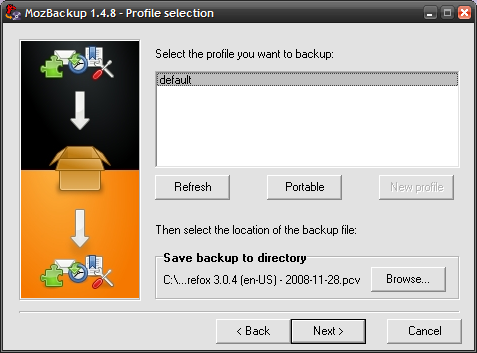 At this point you can set a password if you wish. I highly recommend that you do so, especially if you keep saved passwords in your Firefox profile. If those fell into the wrong hands….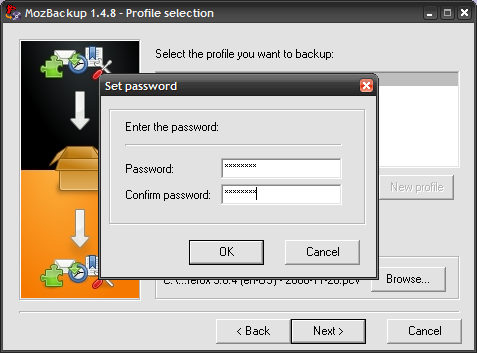 Next, choose all the profile details that you want MozBackup to save.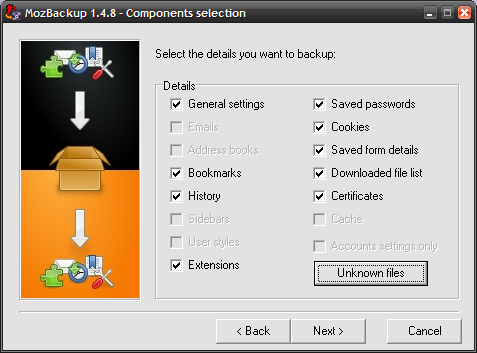 Click Next, and voila! Your backup has been created. Just stick the saved file on a USB flash drive or upload it to some online storage.
Restore Your Profile
Now that your Firefox profile is saved, let's restore it to another computer, shall we? Launch the MozBackup utility on the new computer, but this time choose Restore a profile as the operation type.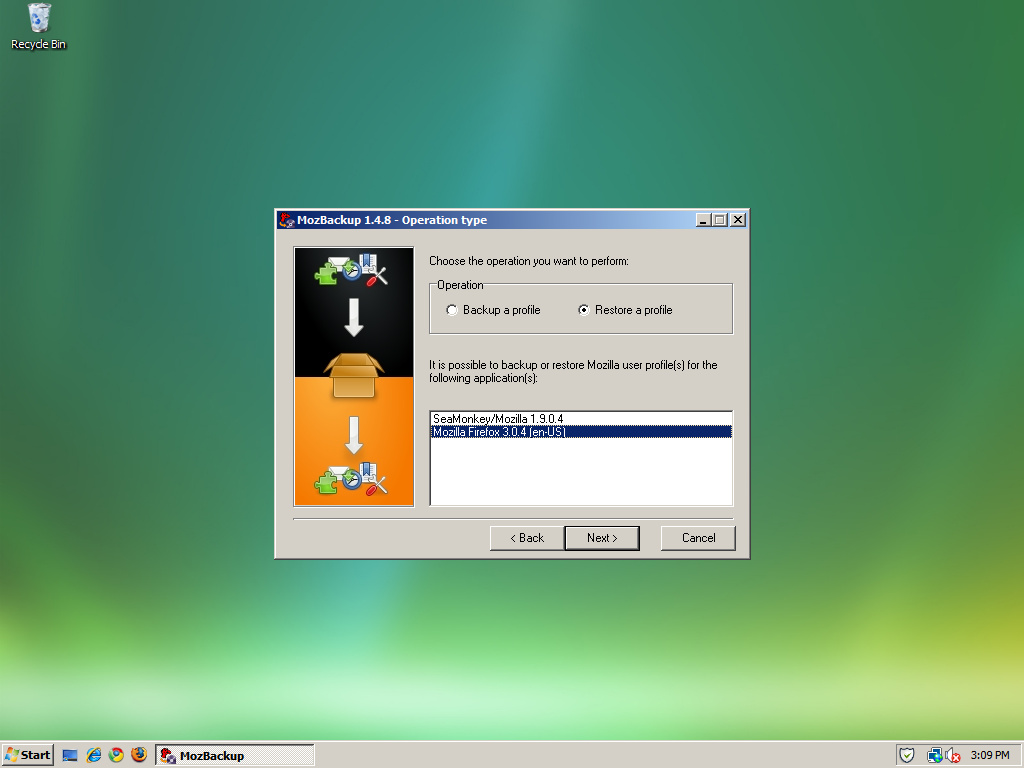 As before, select the desired profile to restore into, and then browse to find your backup file that you created.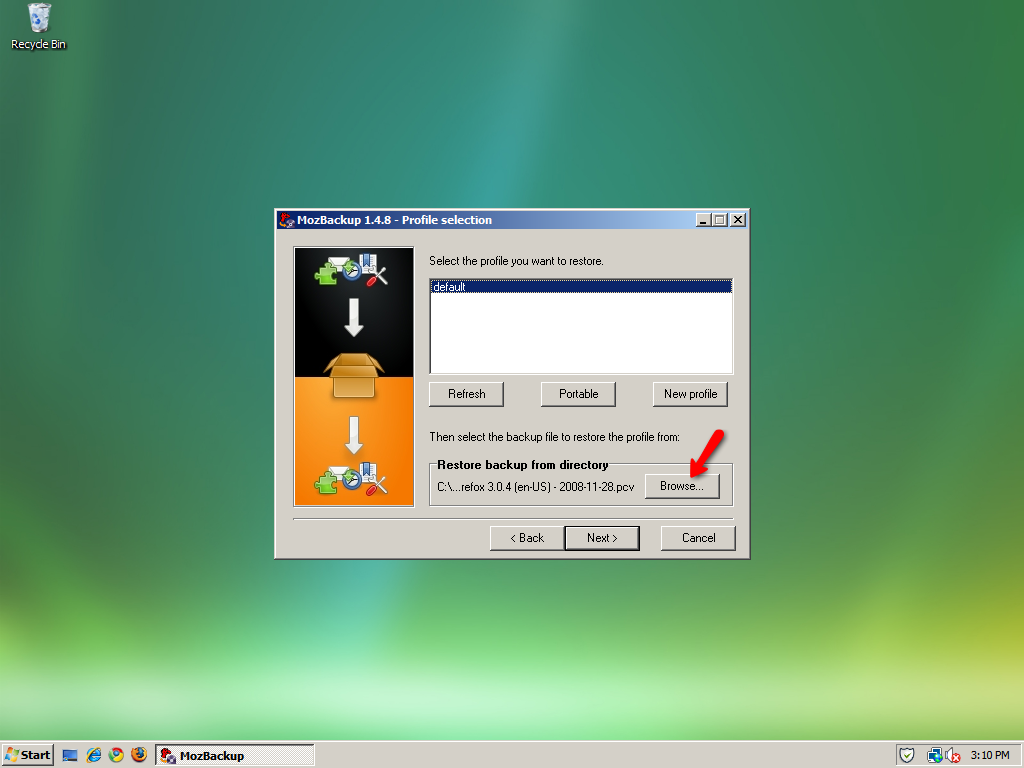 Next, select the desired components to restore and tell it to overwrite existing files in the profile.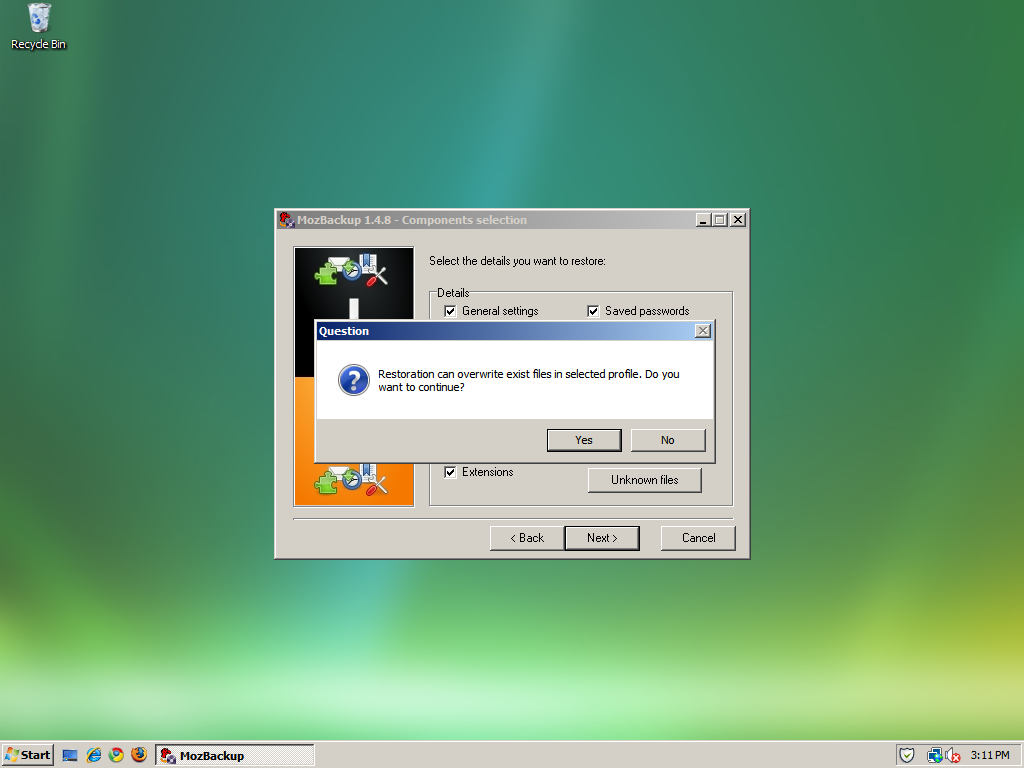 And away it goes!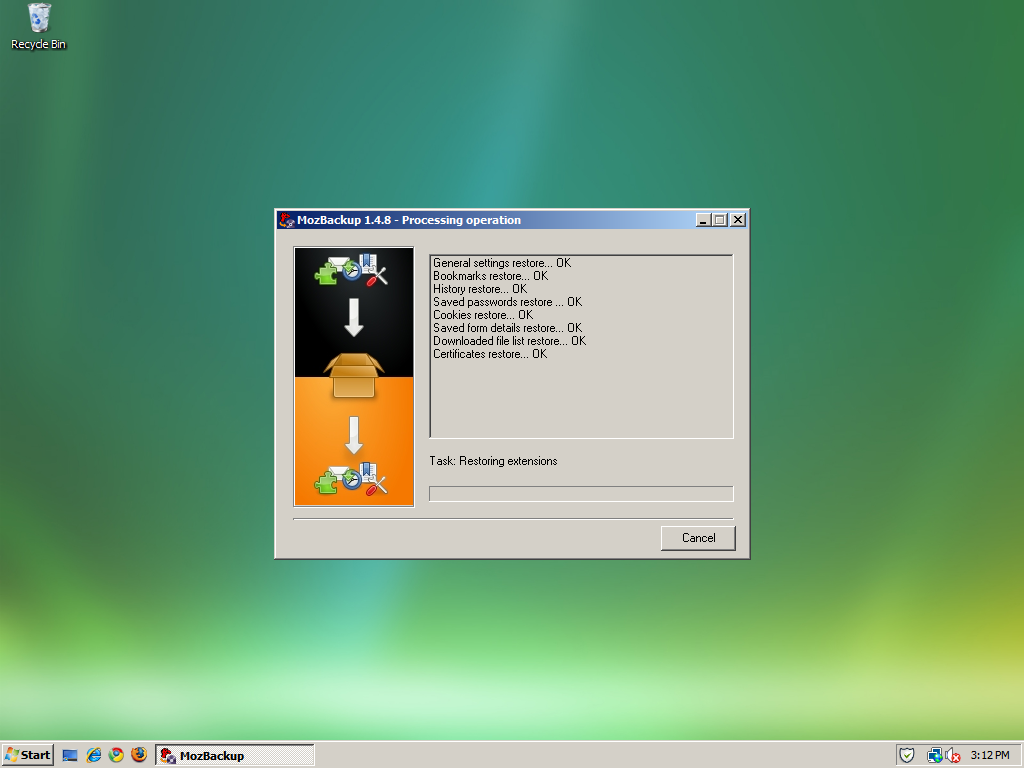 And that completes your restore. The next time you launch Firefox, your profile on the new computer should contain all the same extensions, bookmarks, passwords, and other components that you selected.