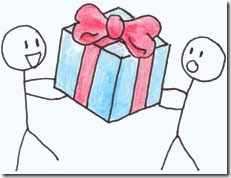 I've been a happy Dropbox user since the private-beta was released a couple years ago. It's by far my favorite file storage and syncing service, and it gives me peace of mind about backups of critical files.
If you're an old-timer like me, you may not have noticed the Get Started tab when you log into your Dropbox web account. Click it and walk through the basic usage tutorial that it presents. When you've finished, you may receive a free 250 MB storage upgrade. It worked for me. More storage space is always appreciated.
If you don't have a Dropbox account yet, you can receive two gigabytes of storage for free plus an extra 250 MB by using this signup link.